Development of a head-mounted surgical robot for skull surgery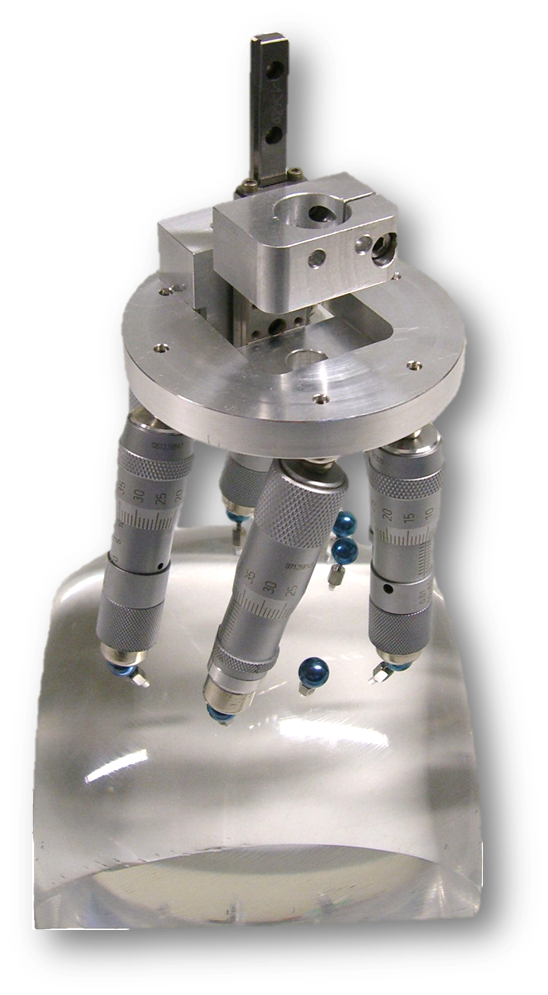 | | |
| --- | --- |
| Team: | M.Sc. Dipl.-Ing. (FH) Jan-Philipp Kobler |
| Year: | 2011 |
| Funding: | German Research Foundation (DFG) |
| Is Finished: | yes |
Description
Surgical Robotics is an emerging field of research. For recent developments in the field of head surgery, tools are necessary that fulfill the increasing demands with respect to
accuracy and minimal invasiveness. In this context, cochlear implantation serves as a benchmark application due to its challenging requirements.
Cochlear implants can restore a sense of hearing to patients suffering from severe hearing loss or deafness. The cochlea itself is embedded at a depth of about 35 mm within
the temporal bone. The implant surgery involves gaining access to the cochlea through the temporal bone and inserting an electrode into it. Recent approaches provide a minimally
invasive single-channel access to the cochlea in order to minimize the operative time, the postoperative trauma as well as the convalescence time for patients.
In cooperation with the department of otolaryngology of the Medical School Hannover (MHH) we develop a miniaturized and reconfigurable parallel kinematic mechanism, which can be directly mounted on a patient's skull. Due to the challenging demands, mehtods from the field of robotics are applied to biomedical issues. Furthermore, patient safety and minimal invasiveness of the mechanism are primary goals of the ongoing research.
Current thesis topics
In the scope of this research, theses from the fields of robotics, modelling, simulation, optimization, image processind and biomechanics can be proposed upon request.